Marketing & Advertising
---
Arts Week 2019
Graphic Designer for Arts Week 2019 which is funded by Associated Students, Inc. (ASI) and the College of the Arts (COTA) at Cal State Fullerton (CSUF).

Challenge: Design using provided logo and theme to design materials to advertise Arts Week and also assist in managing assets.

Kiosk Posters | Flyers | Tabloid Posters | Instagram Posts | Illustrator | InDesign
Campus Kiosk Posters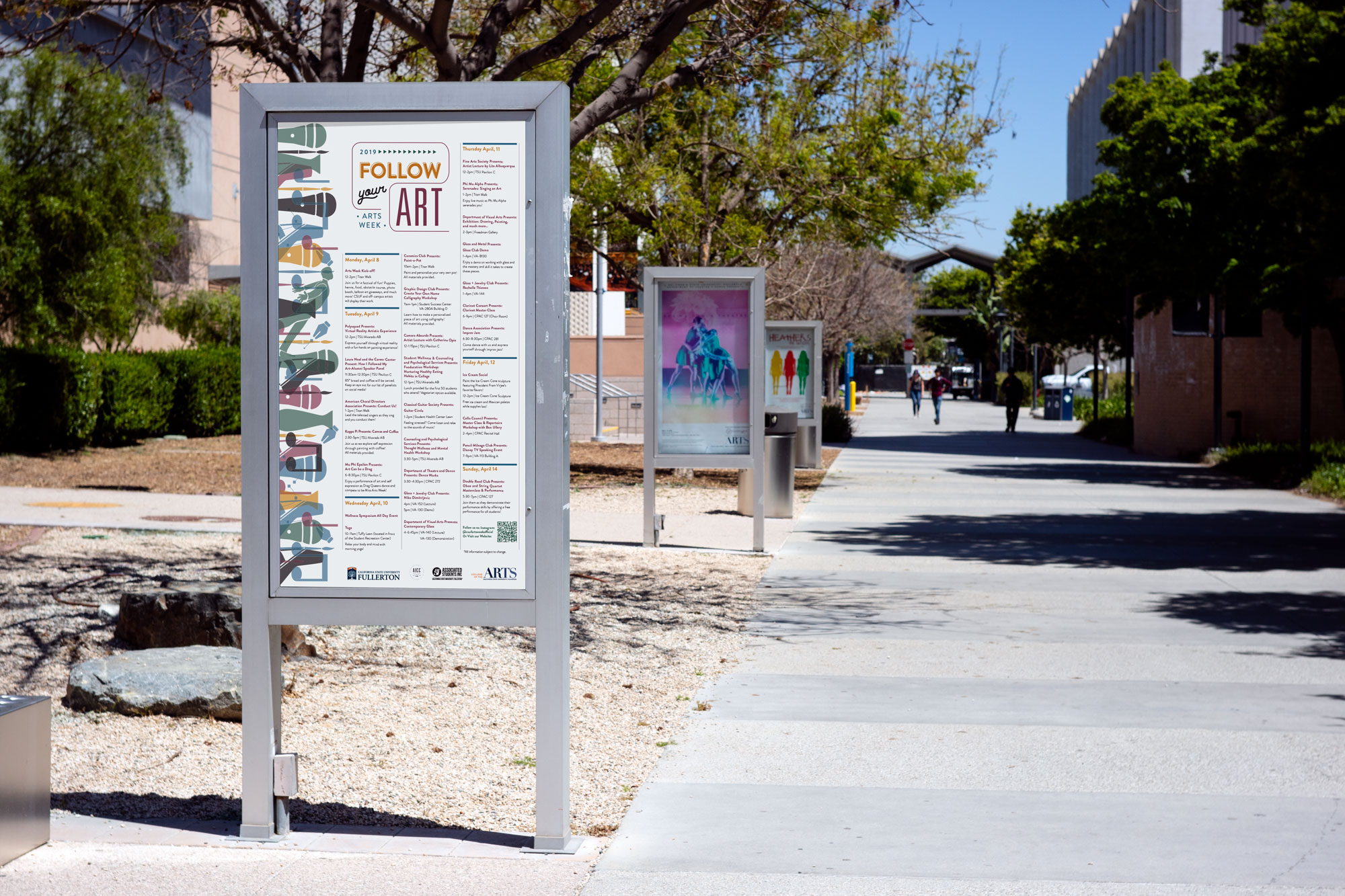 Promotional Items
Double-Sided Flyers
---
[Daily Titan Advertising]
Senior Graphic Designer from 2017 to 2019.
In-House:
Daily Titan Fest 2018 | Tipline Ad | Hiring Ad
Daily Titan Fest 2018
Senior Graphic Designer (in-house) for the Daily Titan (Advertising). Worked on advertising materials for Daily Titan Fest (DT Fest) - an on-campus event that occurs twice each semester (fall and spring) to engage with the campus community and advertise local businesses.

Challenge: Visualize DT Fest theme that is decided by the Marketing and Events Coordinator and senior staff. Theme was changed last minute to "Meet us in the Maze" as a result of campus construction pushing DT Fest next to it. The theme was inspired by the maze-like nature of foot traffic because of construction. Each ad features a simple and original maze.

Newsstand Billboard Posters (Adrax) | Flyers | Stamp Cards | Social Media Posts | Illustrator
Newspaper Display Ads: Quarter Page Save the Date | Half Page Coupons | Leisure Page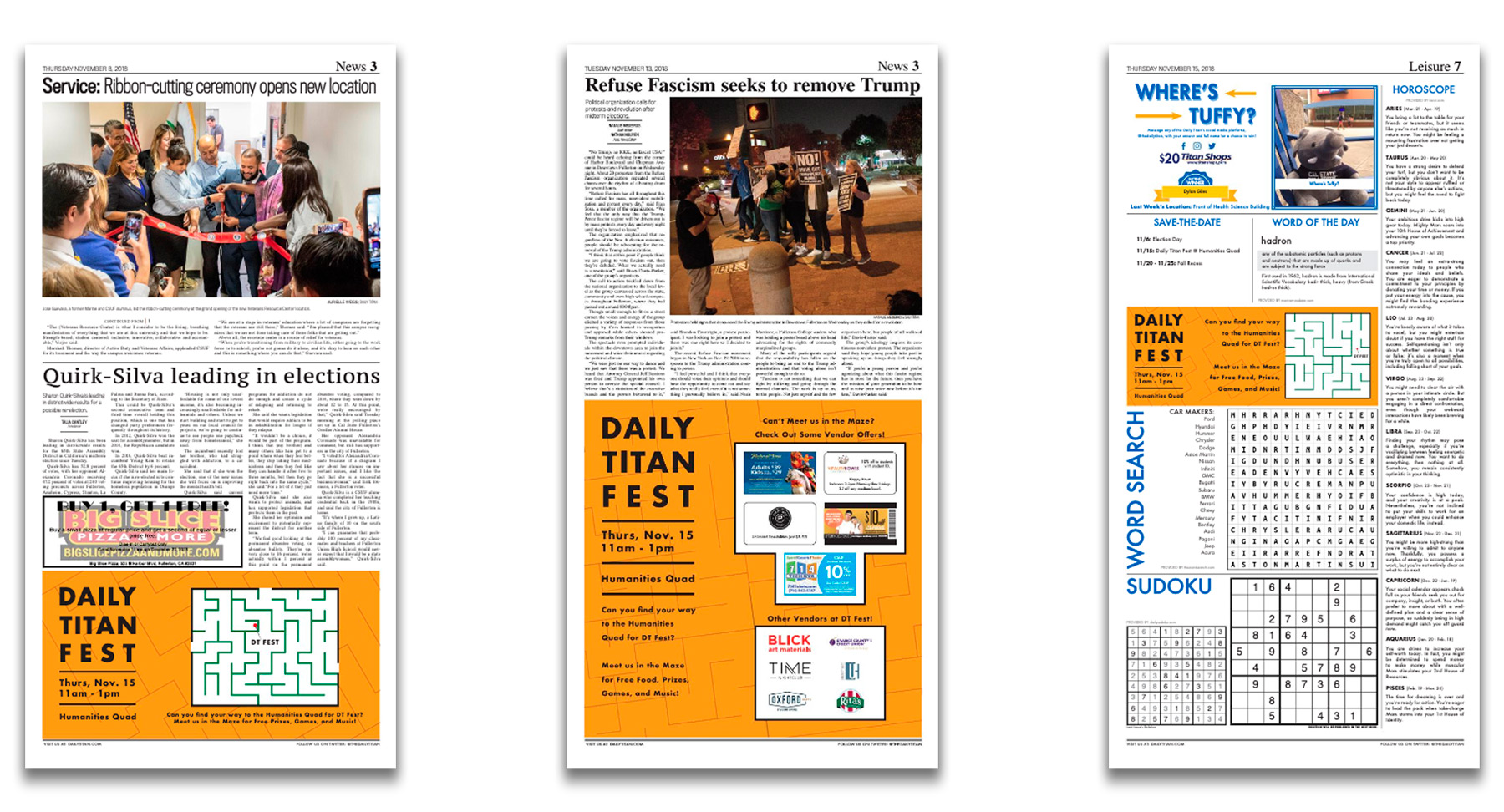 Newsstand Billboard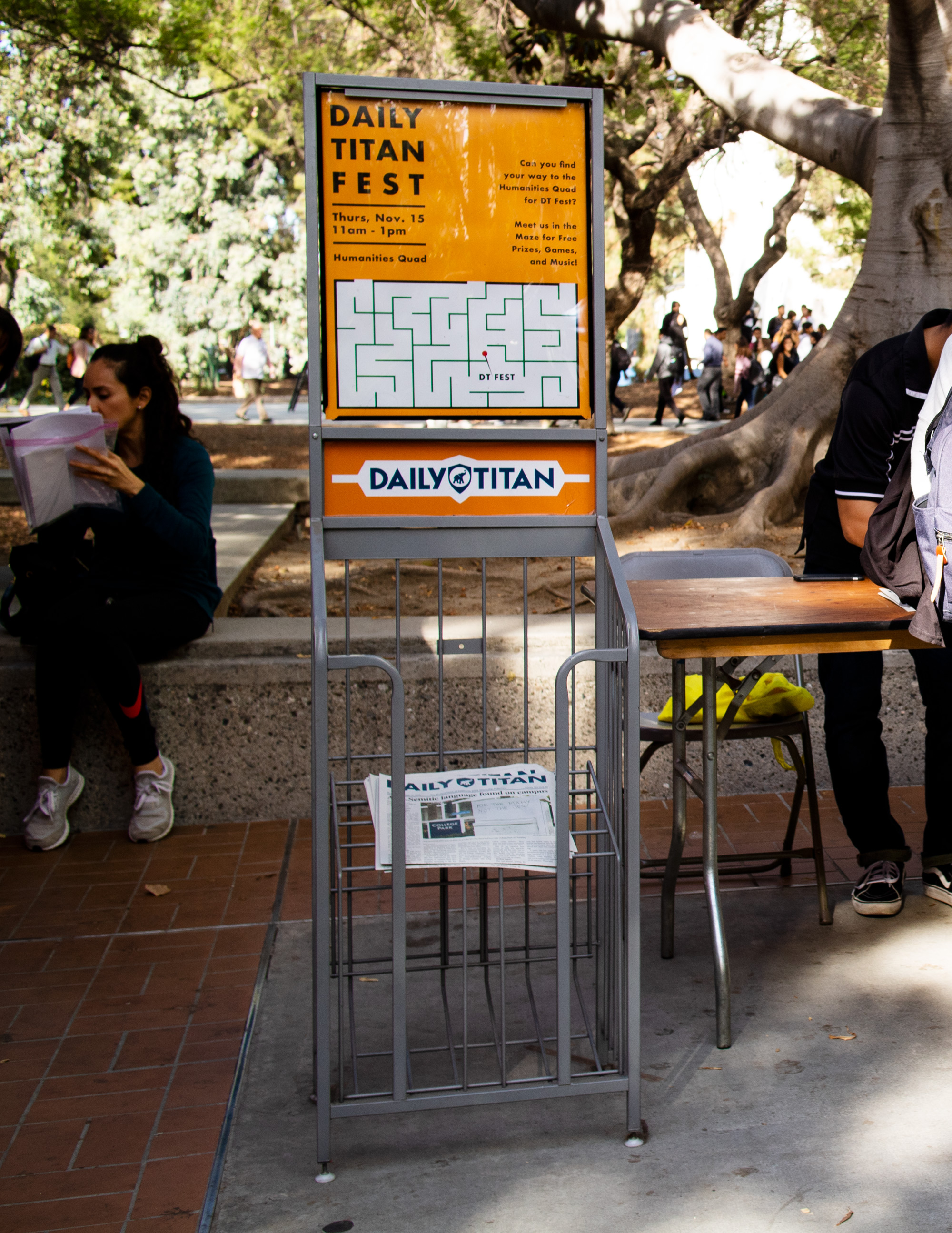 Stamp Card
Hiring Ad
Hiring ad for new graphic designers for the Daily Titan Advertising office. The artwork was adapted to be a flyer and newsstand billboard.
Flyer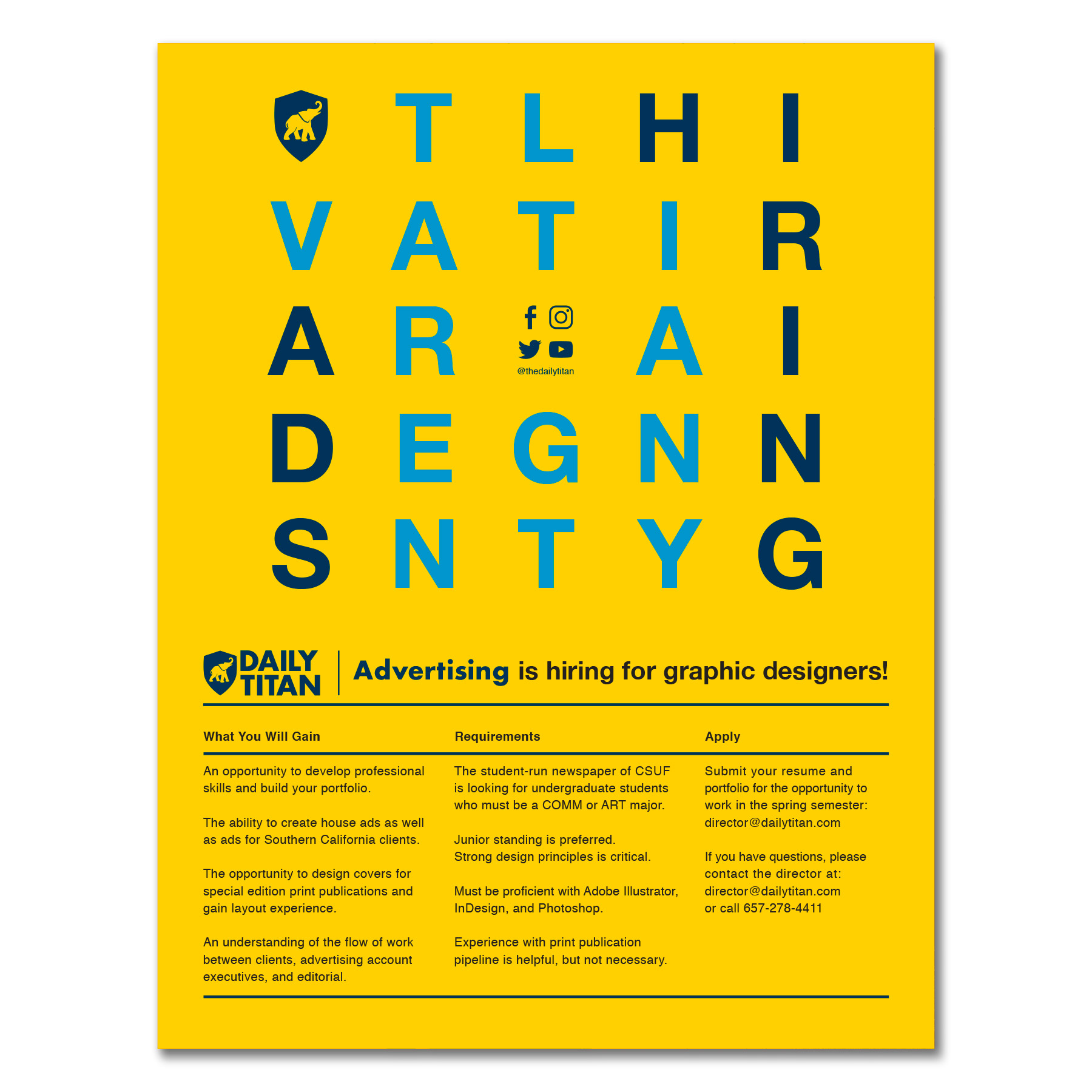 Newsstand Billboard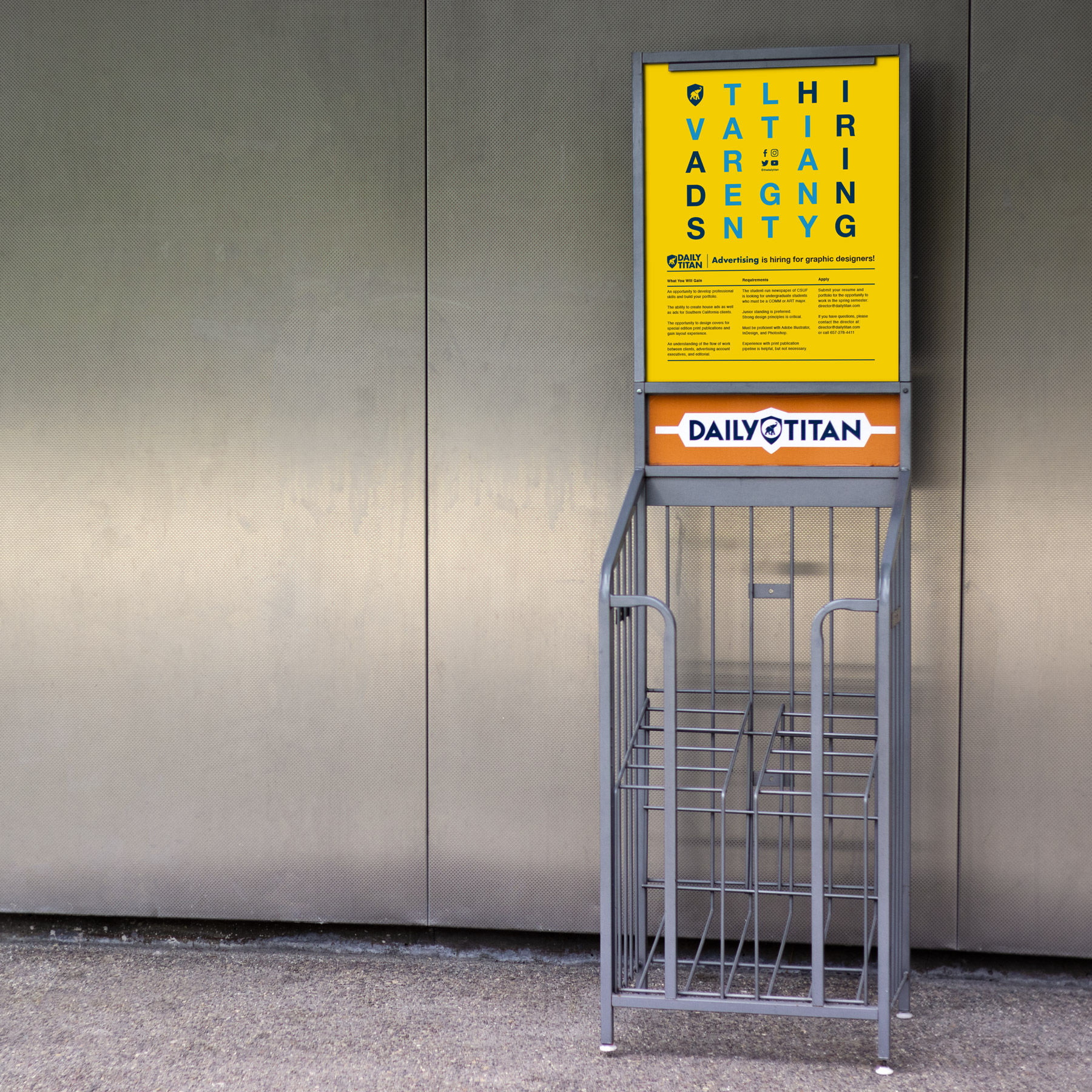 Tipline Ad
Artwork made to be adaptable to any medium of advertising to fill empty spaces when needed for newsstand billboards and within the newspaper. This ad is made to be a flyer first and adaptable ad second.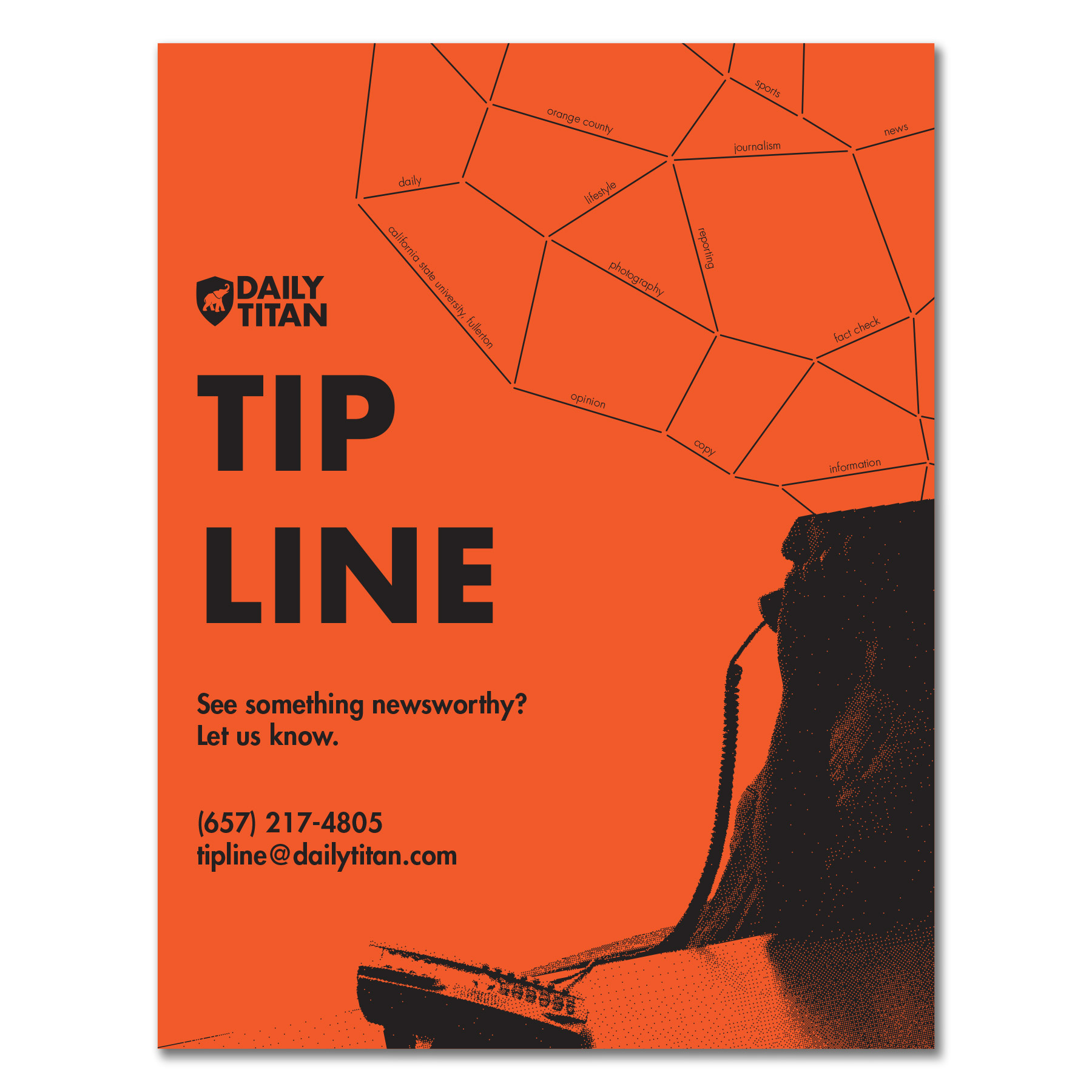 Client Ads:
Fullerton Physical Therapy and Sports Care Inc. | CSUF Department of Geography & the Environment
Fullerton Physical Therapy and Sports Care Inc.
Challenge: Design ads that fit the established logo and provided image for a full campus advertising campaign. Fullerton PT did not have any guides or references of how the branding is used, only a flyer they made from a word processor.

Newsstand Billboard Posters (Adrax) | Newspaper Bin Poster | Social Media Posts | Newspaper Advertising
Newsstand Billboard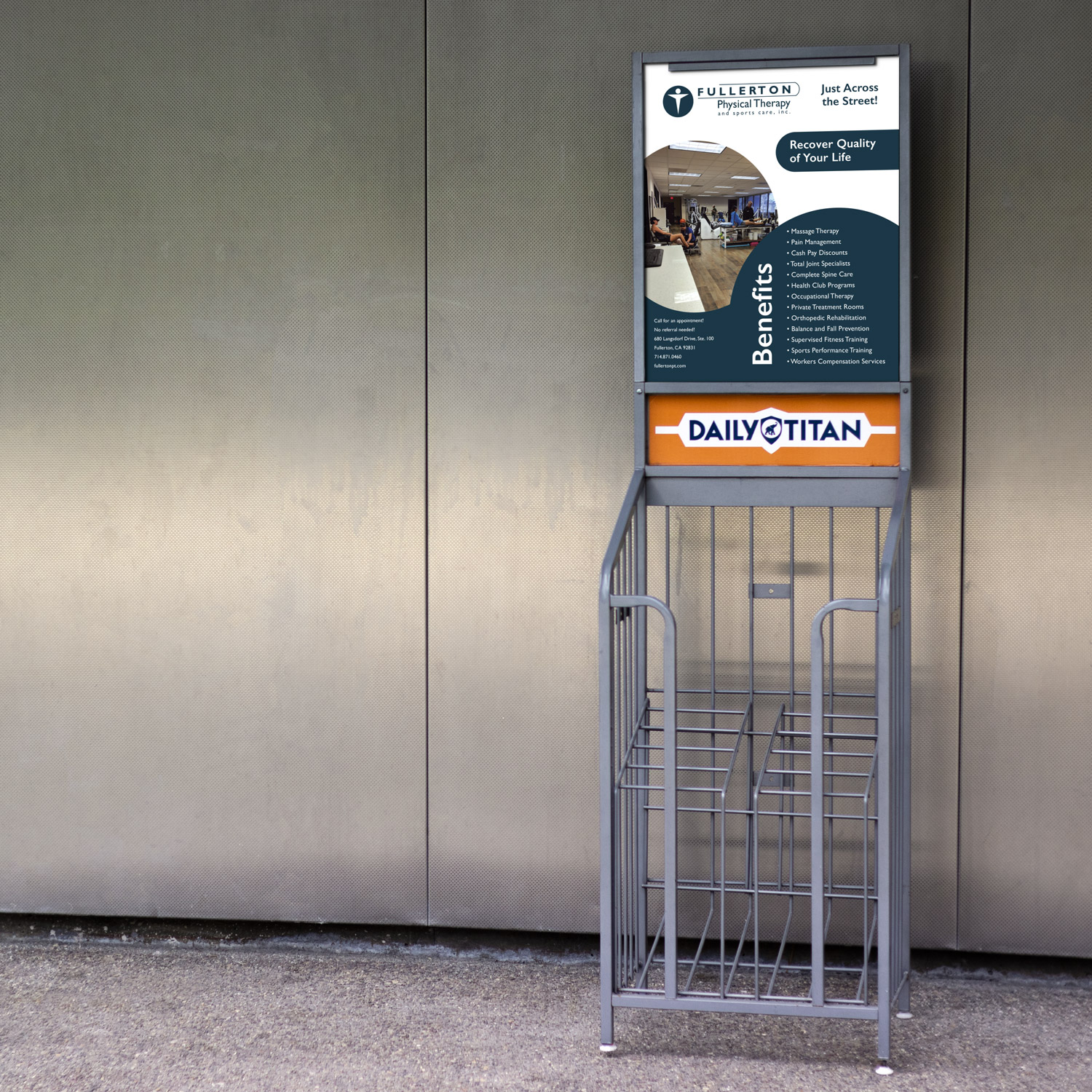 Newspaper Bin Poster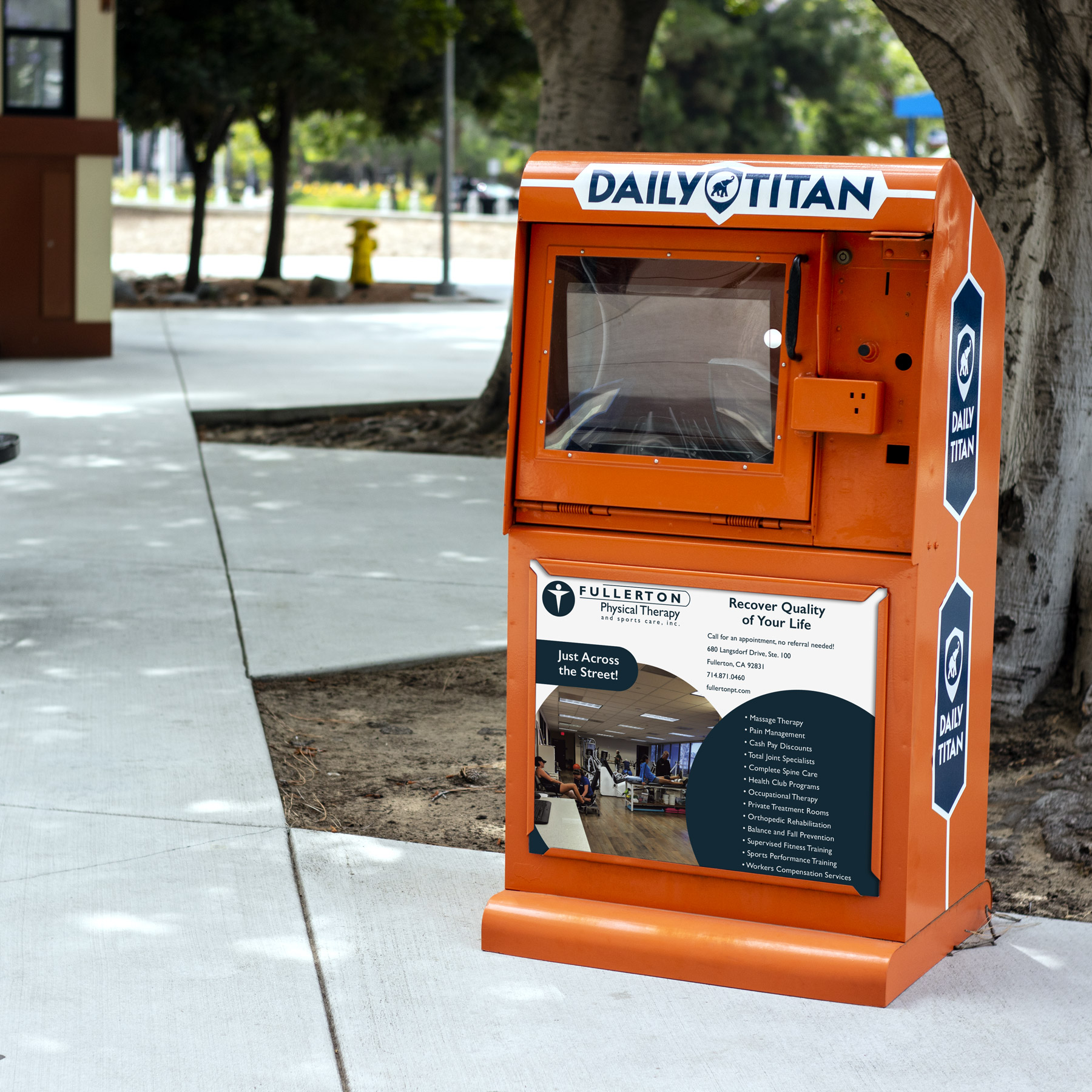 Special Issue Newspaper Ad
Quarter Page Vertical Newspaper Ad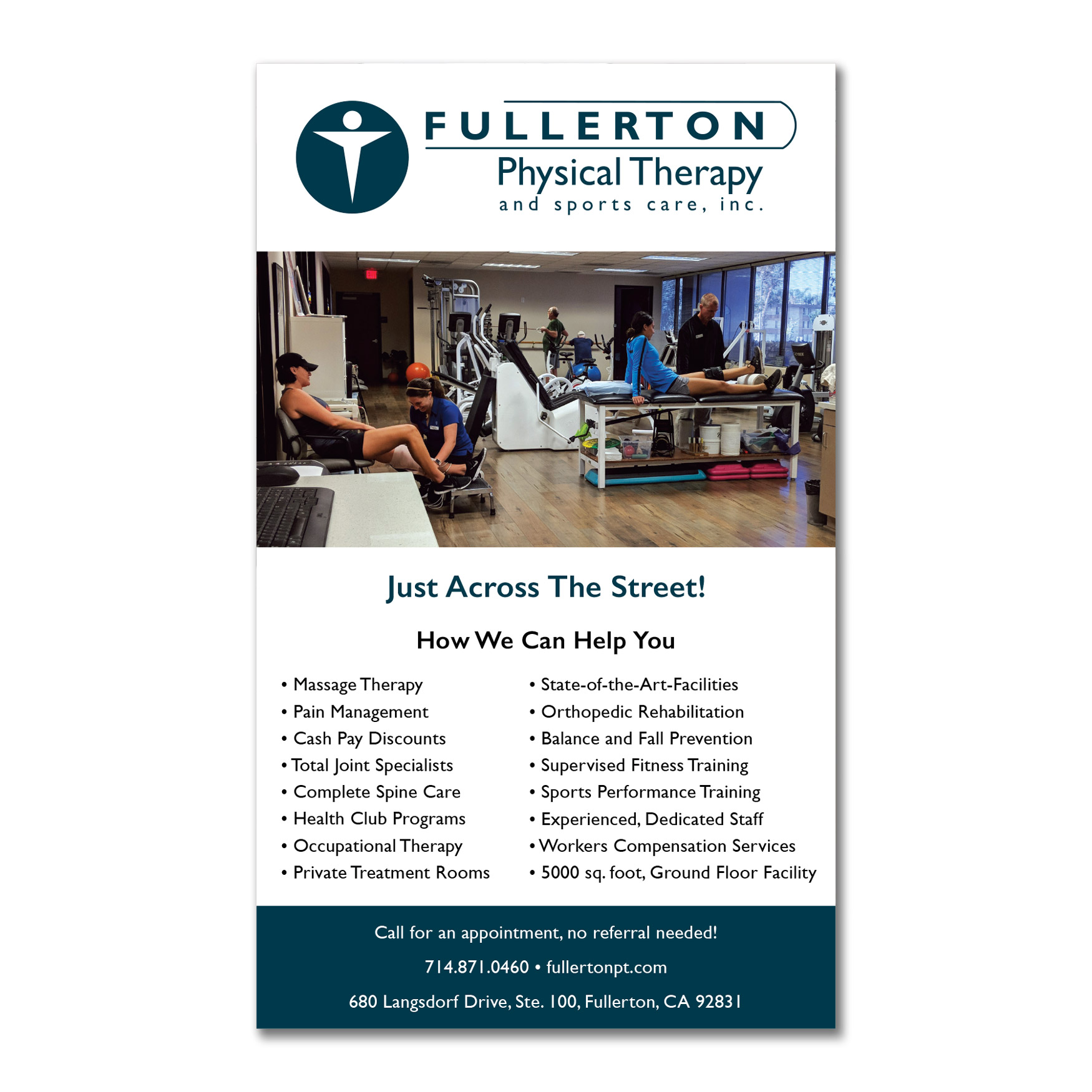 Facebook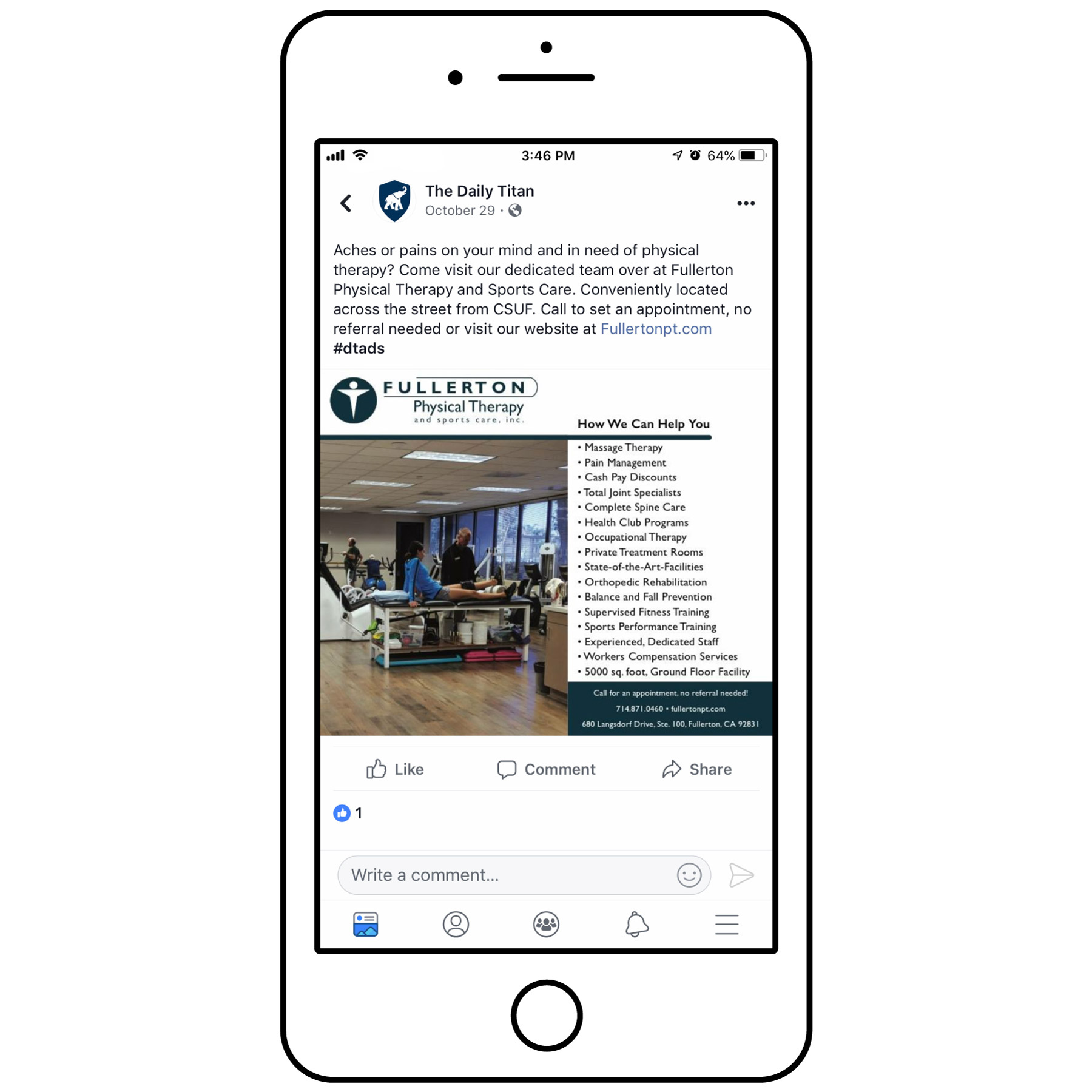 Instagram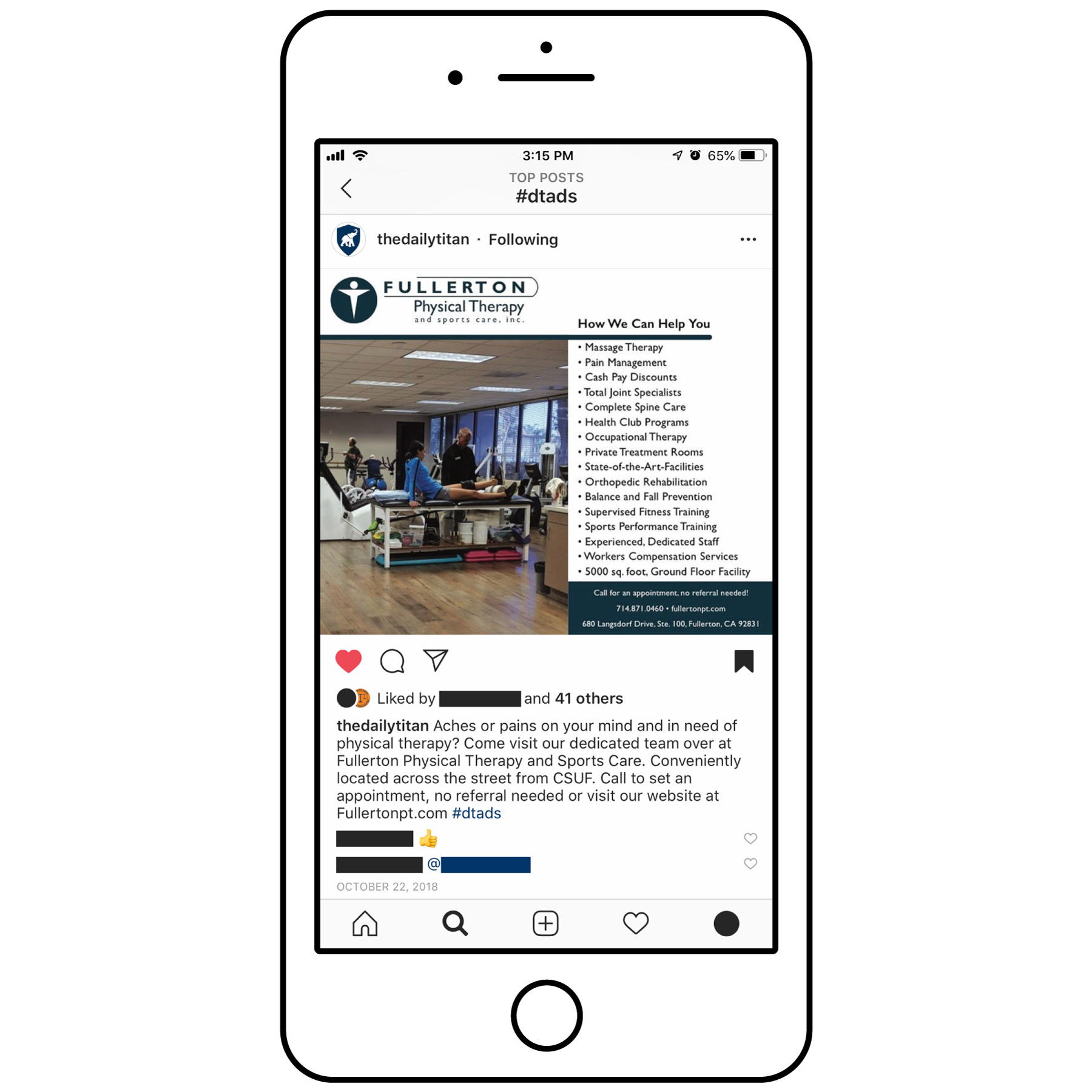 CSUF Department of Geography & the Environment
Challenge: Design black and white display ads that showcase summer and winter classes that the department offers using their official vertical rectangular logo. The department wanted an ad that could also act as a checklist, so students could look at their options for summer and winter courses.

Black and White Display Ads | Newspaper Advertising | Academic
Half Page Newspaper Ad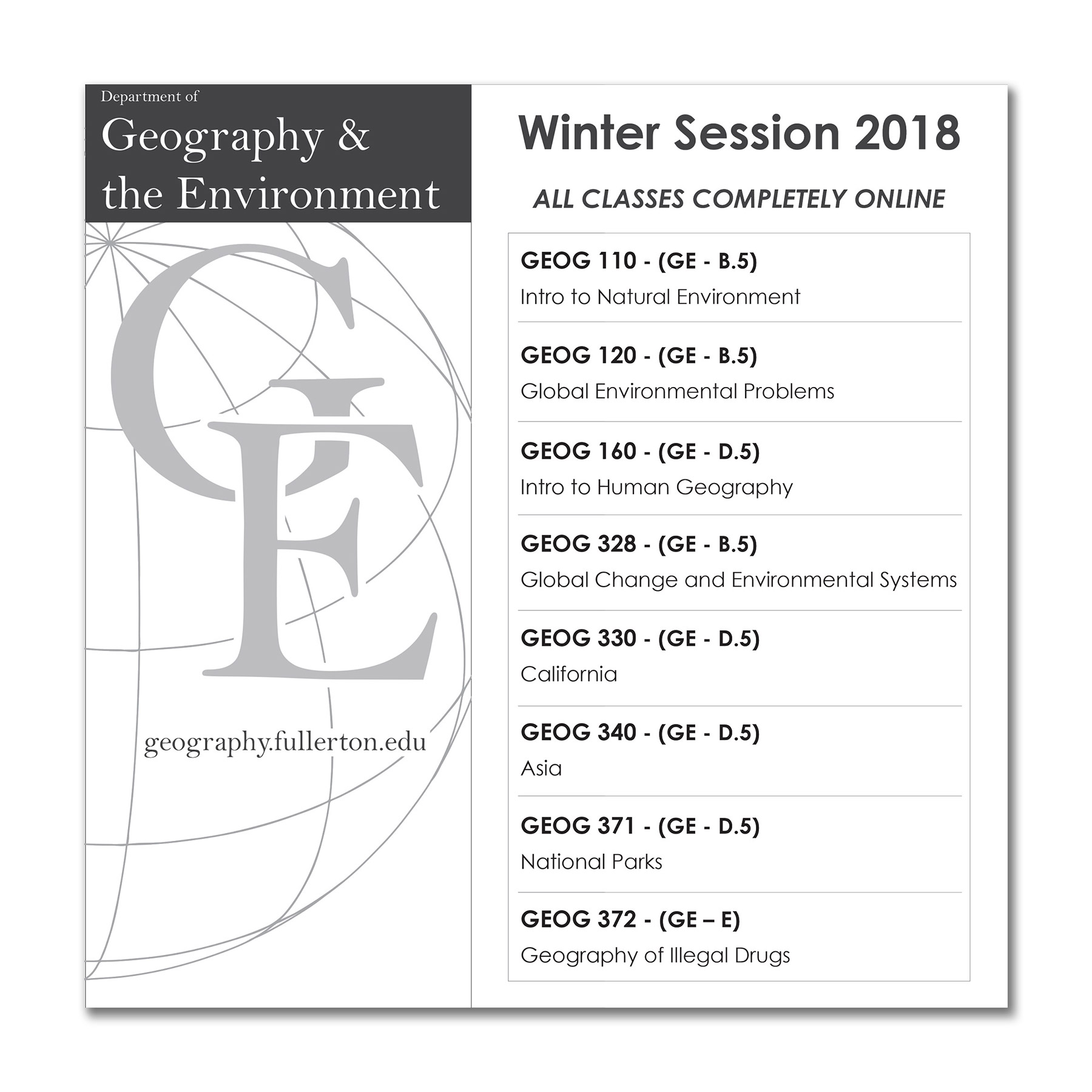 Quarter Page Vertical Newspaper Ad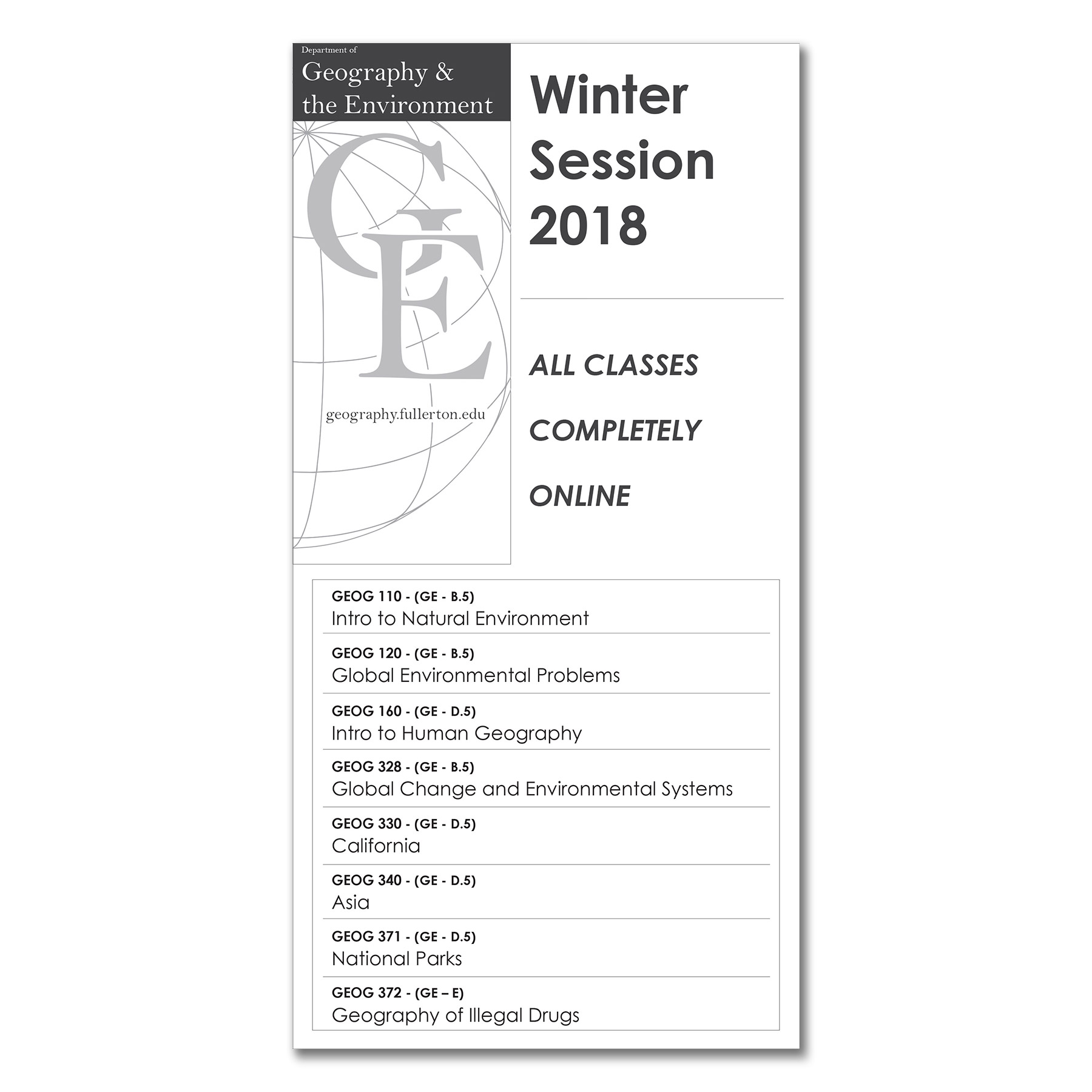 Quarter Page Horizontal Newspaper Ad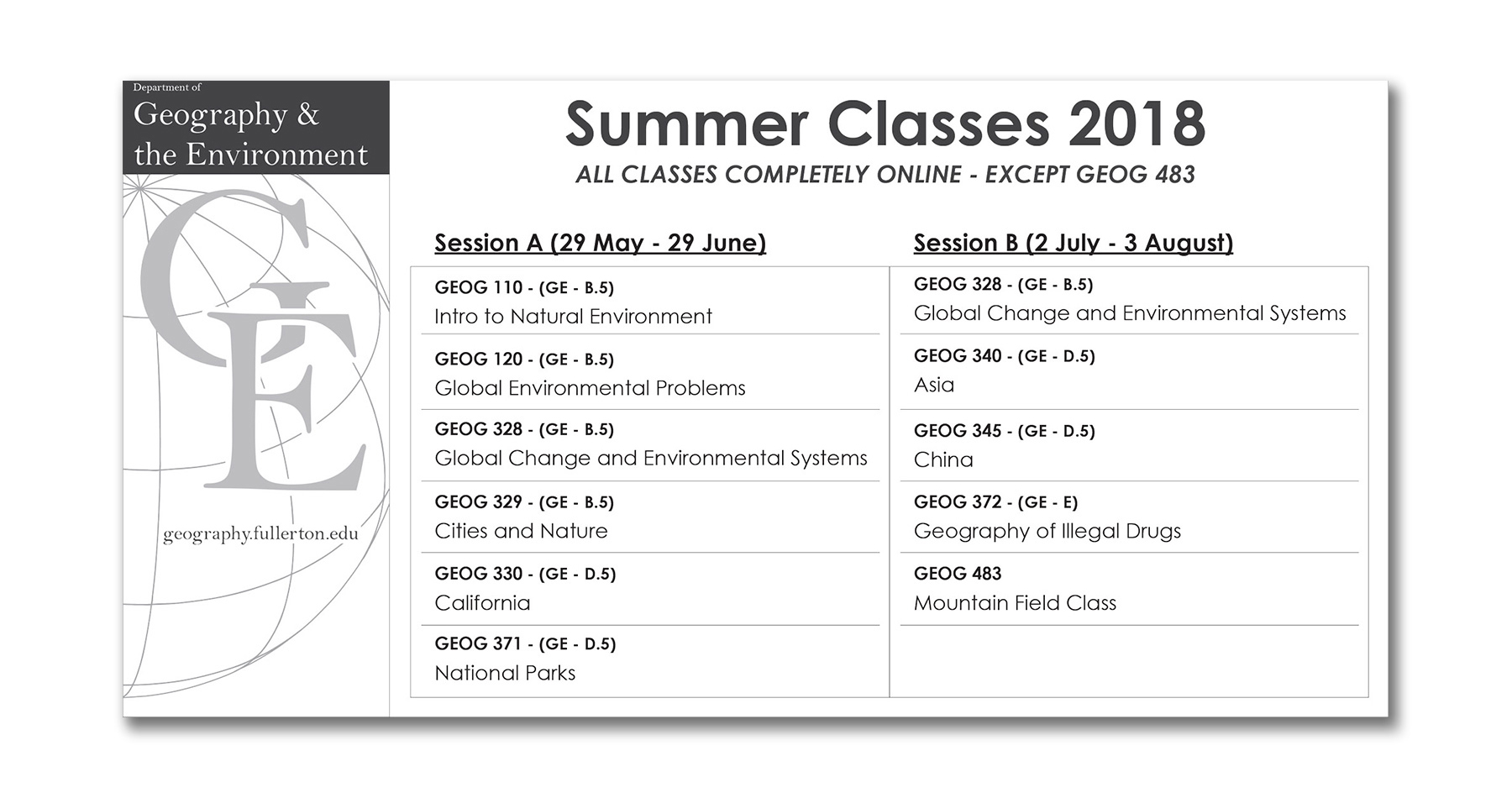 ---
SIEGE - Student Interactive Entertainment Gaming Expo 2018
Advertising and marketing designs made for SIEGE 2018 on Saturday, April 21, 2018 from 11 a.m. - 8 p.m.

Challenge: The client wanted to incorporate their provided logo into the circuit design, so I made the logo look like there was circuits circuits coming out of the board. I had to repurpose the old artwork with the new circuit assets in a way that still kept the original layout as the client wanted everything to be the same aside from the new pattern change.

Sponsor Thank You Board on Easel | Guest/Volunteer Badges | Passport/Stamp Cards | Social Media Posts | Illustrator
Sponsor Thank You Board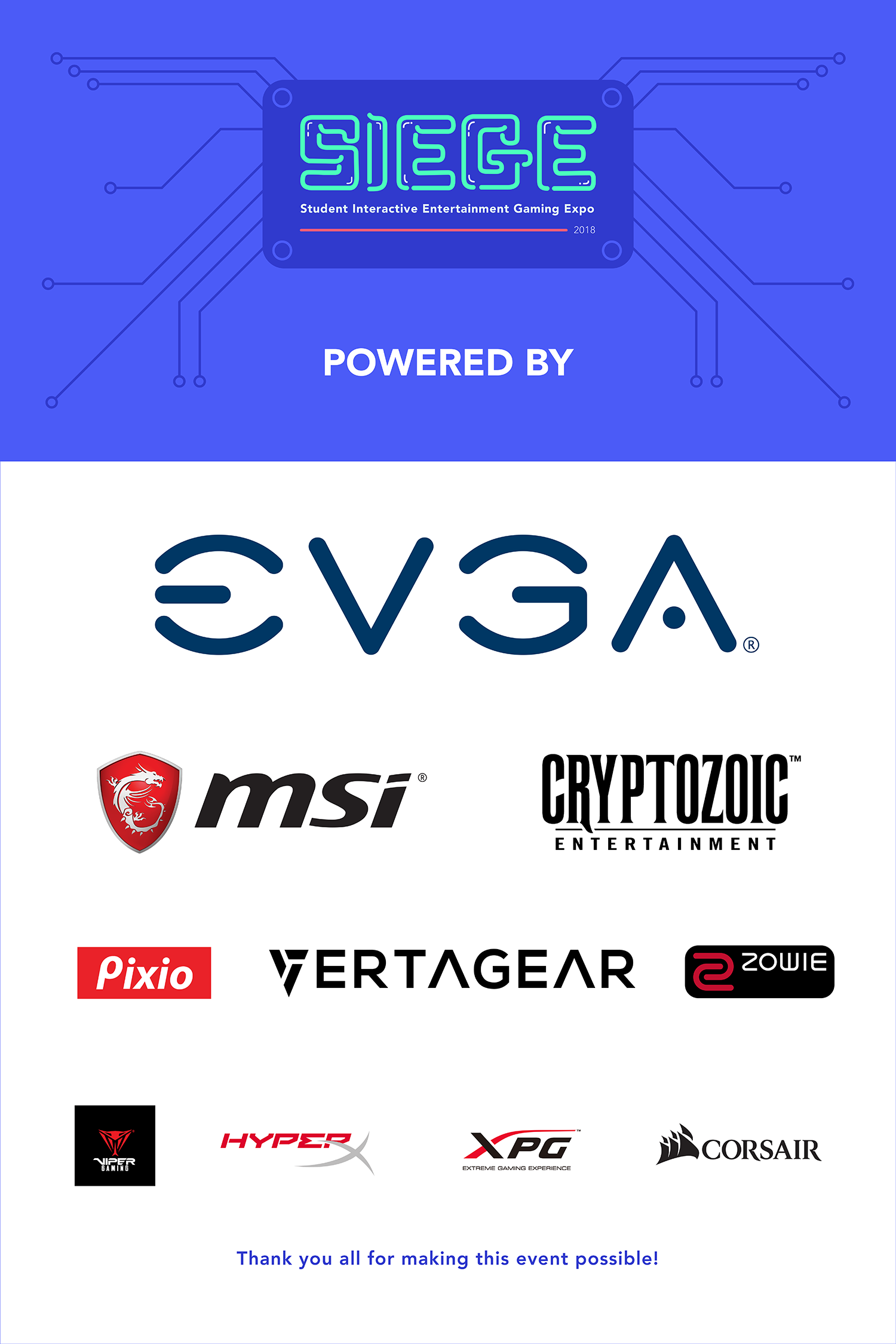 Passport